The movie would be over in 10 minutes.
1. Kevin would immediately google Buzz's fake story about the South Bend Shovel Slayer and figure out that Old Man Marley was never a murderer.
2. Buzz and Rod would browse some Instagram location tags to find out if Paris had nude beaches.
3. Kevin would use his phone to translate "les incomptents" in a matter of seconds.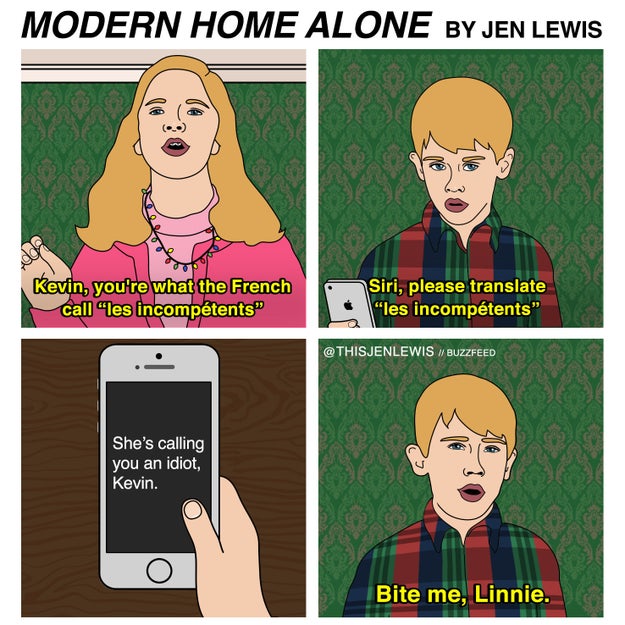 Jen Lewis / BuzzFeed
4. The pizza guy would be paid through a delivery app and wouldn't have to wait around for 30 minutes.
5. Kevin would google "how to pack a suitcase" and wouldn't have to run around asking his rude siblings for help, which also means he would be downstairs in time to grab a slice of cheese pizza.
6. The McCallisters would set phone alarms to wake themselves up on time, so it wouldn't matter if the house lost power for a few hours.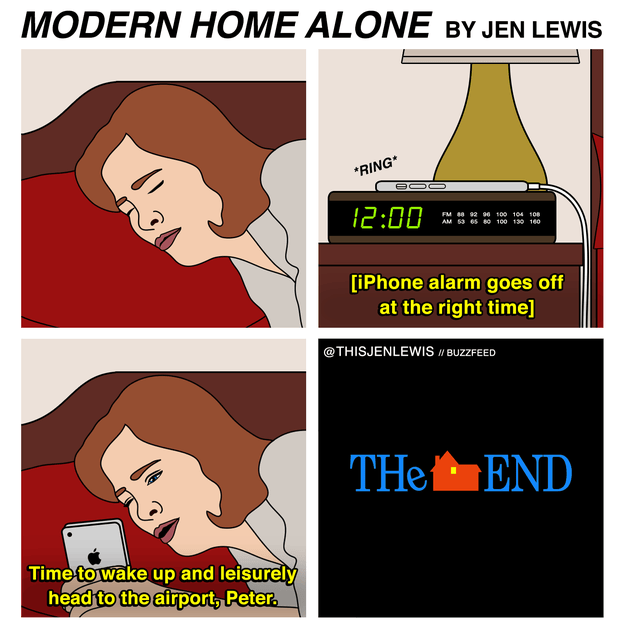 Jen Lewis / BuzzFeed
---